NZ Greek History in Wellington
In 2006 there was estimated to be about 3000 Greeks in New Zealand comprised of original Immigrants plus first, second, third and fourth generations born here. Most of them live in Wellington, the capital city of New Zealand with scattered groups spread throughout the rest of the country such as Auckland, Christchurch, Napier, Whanganui and Palmerston North.
Initial immigation was from many different parts of Greece both, from the  mainland and the islands, such as Crete and Mytiline. Many Greek Cypriots also established themselves here. The majority of Greeks arrived during the 1950s and 1960s, but a strong basis had been established by the earlier arrivals in the first part of the 20th century....  
PANIYIRI - Greek Food Festival - 25 FEBRUARY 2017 - 10am - Hania Street, Mount Victoria

Thursday, Feb 16, 2017

It's that time of year again! ~THE ANNUAL GREEK FOOD FESTIVAL~ "PANIYIRI" Saturday, 25th February 2017 Greek Community Centre 1-5 Hania St, Mt Victoria Starting from 10am! Celebrating the food of Greece. Enjoy authentic Greek cuisine like souvlaki, calamari, filled pita bread, vegetarian meals, lokoumades, baklava  and many other treats, with drinks from the bar or Greek coffee. Come along and buy an icon or a bottle of olive oil  and enjoy our food,... ...

Read More »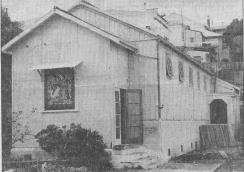 Original Church erected 1947.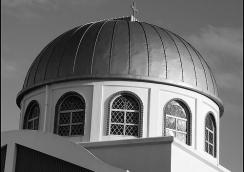 Present Church (Cathedral) erected in 1970
Recent Notices
Weddings,Christenings,Funeral Services,Memorial Services etc. - 2012-07-02

View More »

Goyanz website - 2012-07-09

View More »